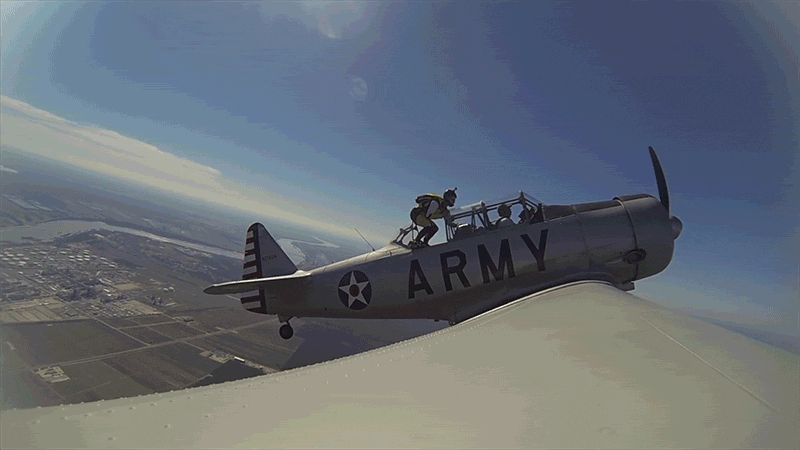 When you and your skydiving cohort are the only ones who know the sex of your buddies new baby, then leaping from a perfectly good airplane with blue smoke streaming from your body is the only option. But when the scheduled Bonanza to jump from goes down for maintenance the only choice is to improvise.
Craig Saucier, the skydiver who pulled off this stunt, gave me a pretty cool description of the backstory required to pull this off without killing anyone including himself. You can checkout the full story and the video here.
Needless to say the trick went off without a hitch and made for some pretty cool footage featuring a 65-year-old warbird trainer. Oh, and if you didn't pick up on it, they're having a boy.
Comments