Performing for a live video feed in the skies of Sochi, Svetlana Kapanina demonstrates why she's a legend in her own time. The seven time aerobatic world champion makes taking some serious g-force punishment look good during the Olympic Sky aviation festival.
She was joined by 17 other airplanes and 10 helicopters who performed for an fantastic stunts before the Russian audience for two days of aerial festivities. Among the aircraft performing was the very same MiG-29 that took race car driver Josh Cartu to the edge of space.
Svetlana was recently awarded the Order of Courage by none other than Putin himself. The Order of Courage is a Russian state decoration bestowed upon a civilian who has displayed bold and decisive actions committed during the performance civil duties under conditions involving a risk to life.
Russian new outlet 1TV describes the award as being place "on the chest of a fragile woman." After watching her performance video as she man handles her Sukhoi aerobatic airplane, its quite plain to see he is far from fragile.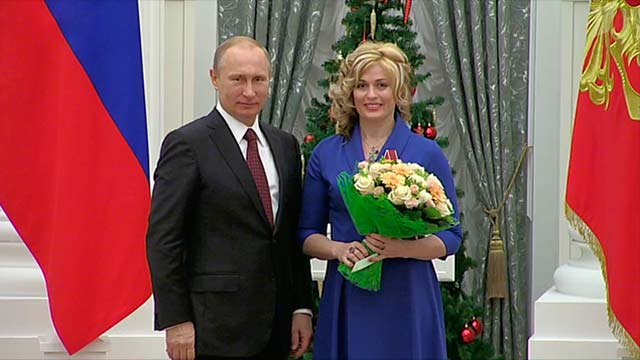 Among her many accomplishments as a stunt pilot include:
7 time absolute world champion in aerobatics (1996, 1998, 2001, 2003, 2005, 2007, 2011.);
And 39-time World Champion (1996, 1998, 2000, 2001, 2003, 2005, 2007, 2009, 2011, 2013.);
2 time absolute champion of the World Air Games (1997, 2001);
8 time champion of the World Air Games (1997, 2001 he.);
3 multiple absolute champion of Europe (1997, 2006 2014);
17 time European champion (1997, 2006 2014);
2 time absolute champion of Russia (1991, 2001);
This doesn't include the many medals, titles and awards she's achieved including a Guinness World Record as the most titled pilot in the world of sport aviation. Svetlana starts her routine around the 17 minute mark.
Comments